PARTNERS & ASSOCIATES

BERETTA GALLERY of DALLAS
The Beretta Gallery in Dallas, Texas exemplifies traditional Beretta quality in every detail. The beautiful, well-stocked gunroom features Beretta's full line of firearms, from pistols to shotguns to Premium Grade side-by-side Express rifles. Today, the Beretta Galleries continue Beretta's almost 500 year-old tradition of producing custom made shotguns and side-by-side Express rifles for the discriminating gun owner. Located in the exclusive Highland Park area, the Dallas Beretta Gallery is the destination for those wishing to indulge in the rich heritage of Beretta.
41 Highland Park Village, Dallas, TX 75207
Phone: 214-559-9800
---

BROWNELLS
Serious about firearms since 1939, Brownells is the world's largest supplier of gun parts, gunsmith tools, and shooting accessories.
For over 75 years, shooters, professional gunsmiths, hobbyists, military/law enforcement armorers and gun tinkerers have turned to Brownells for high-quality gun parts and supplies they need. You'll find over 90,000 products including unique gun parts, accessories, gunsmithing tools, ammunition and other products to maintain, repair, and upgrade your guns.
200 South Front Street, Montezuma, IA 50171
Phone: 800-741-0015
---

CLEVER AMMUNITION
Based in Verona, Italy, this family-run company has been manufacturing high-quality shotgun ammunition for over 60 years. Clever cartridges satisfy the exacting needs of the World's best shooters and hunters. Countless national and international championships — in all disciplines — have been won with Clever cartridges, well-known and appreciated everywhere for their excellent quality.
Via Antonio da Legnago, 9/A, 37141 Ponte Florio - Montorio, Verona, Italy
Phone: +39 045 8840770
---

LONE STAR AG CREDIT
www.lonestaragcredit.com/loan-programs
Financing farms, ranches, agribusiness, recreational and rural land. Headquarted in Fort Worth, Texas, Lone Star understands the needs of farmers, ranchers, agribusinesses and rural homeowners because they live and work in the areas they serve.
1612 Summit Avenue, Suite 300, Fort Worth, TX 76102
Phone: 817-332-6565
---

REATA RESTAURANTS
Legendary Texas Cuisine is only part of what you'll experience the next time you visit Reata Restaurant. Cuisine inspired by cowboy cooking is really a melding of Southwestern, Creole, Southern, Mexican, and traditional Cowtown steakhouse provide a unique fine dining experience.
310 Houston Street, Sundance Square, Fort Worth, TX 76102
Phone: 817-336-1009
---

FIOCCHI AMMUNITION
Fiocchi has been crafting top quality ammunition since 1876, offering the highest quality ammunition by working with the top designers and competitors. Fiocchi of America's competitive target shotgun ammunition is made by shooters for shooters. According to Fiocchi, "To put regular gas in a Ferrari is a capital sin. It's the same with putting mediocre ammunition in a top gun." Both Fiocchi Munizioni and Fiocchi of America proudly support the industry by sponsoring a wide variety of programs at the national and local levels. They realize the combined efforts of many dedicated enthusiasts are needed to ensure the future of the shooting sports.
6930 N. Fremont Road, Ozark MO 65721
Phone: 417-725-4118
---

LONG STRAW RANCH
Long Straw Ranch is a 400-acre recreational day hunting property in North Central Texas. The ranch specializes in upland game bird hunting, with 150 acres of prime pasture planted for bird cover. Quail, pheasant, partridge, and chukar can be made available.
2197 Netherly Road, Forestburg, TX 76239
Phone: 817-296-3104
---

UNITED STATES HELICE ASSOCIATION
The mission of the USHA is to promote the growth of Helice, an exciting and increasingly popular form of artificial target shooting. The association also produces an electronic newsletter, published quarterly, as a service for members as well as individuals with an interest in learning more about Helice.
7750 N MacArthur Blvd, Suite 120-324, Irving, TX 75063
Phone: 817-296-3104
---

ZOLI INTERNATIONAL LLC / ZOLI USA
The history of the ZOLI family blends with the history of the Valtrompia region and its gunmaking tradition. Zoli was founded immediately after World War II by Antonio Zoli. Zoli started the business which would make his name and brand famous throughout the world. After 60 years, ZOLI is known as one of the very few companies that can offer a wide range of high quality products designed, engineered and manufactured mainly in house, truly living up to its motto: "Passion, Innovation, Tradition".
32496 US Hyw 281 N., Bldg 8 Ste. A, Bulverde, TX 78163
Phone: 830-438-7088
---

STETSON
Founded in 1865, Stetson is celebrating 150 years of hatmaking.
7250 Woodmont Ave., Suite 330, Bethesda, MD 20814
Phone: 866-271-7077
---
BRILEY CHOKES
Briley is legendary in competition and recreational shooting — in solving problems, producing leading edge ideas and products, and always putting the needs of our customers first.
There's no aspect of the shooting world we haven't impacted. Whether you're in the market for chokes or tube sets, shooting accessories, vintagers or even 5-stand rental or traps, from custom rifles to outdoor wear, Briley is your leading edge source.
1230 Lumpkin Rd, Houston TX 77043
Phone: 800-331-5718
---

TEXAS RANGERS
The Rangers franchise is a proud member of the Western Division of Major League Baseball's American League.
Since 1994, the Rangers have played in Globe Life Park in Arlington, Texas. The Rangers have made six appearances in the MLB postseason, five following division championships in 1996, 1998, 1999, 2010, and 2011, and as a Wild Card team in 2012.
1000 Ballpark Way #400, Arlington, TX 76011
Phone: 817-273-5222
---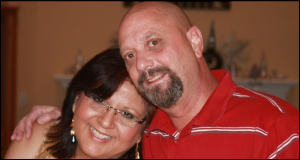 JOHN & EDNA COOPER
Generous supporters of the HBSF, John & Edna Cooper have provided contributions to our Quail Hunt Fundraiser. We are grateful for their friendship and their ongoing assistance; they are a big part of what keeps the Foundation thriving.
Abbeville, LA