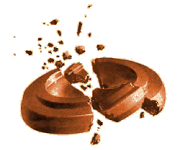 HBSF
7750 N. MacArthur Blvd.
Ste. 120-324
Irving, TX 75063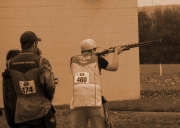 Phone: 214-914-4514
7th ANNUAL
QUAIL HUNT
FUNDRAISER

Supporting Collegiate Shotgun Shooters
Nov 9 & Nov 10 2018 (Nov 11 TBA)
For more information, call 817-296-3104
PAID RESERVATIONS REQUIRED
GRANT
APPLICATION DEADLINES
Applications Due By
Fri January 4, 2019 Midnight CST
Grants Announced
Sun February 10, 2019

APPLY FOR A GRANT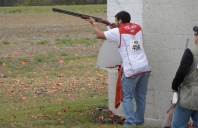 Eligibility
College students that are members of their college or university shotgun shooting team (clay target) are automatically eligible for HBSF assistance.
HBSF does not provide academic scholarships. Rather, HBSF provides financial support to individual competitors, not teams or universities. All grant applicants are required to complete and return the HBSF application form provided on this web site (see below).
Financial assistance is available to qualified individuals competing in the United States, but also extends abroad when eligible competitors are representing the U.S. in international competitions. See below for more information and examples.
Student Financial Assistance Requirements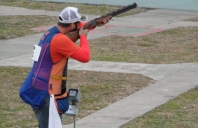 In order to receive financial assistance from HBSF, a student must demonstrate a financial need for funding.
The following guidelines are requirements for each student applying for financial assistance:
A U.S. citizen
Valid Social Security number
U.S. home address
Currently enrolled in a college or university within the U.S.
Must be on a college or university shooting team and/or represent your current college or university as an individual competitor
Must fulfill the requirements of current college or university as a student in good standing
Examples of Financial Assistance
The following types of assistance may be provided by HBSF to qualified applicants. This is by no means an exhaustive or complete list.
Ammunition costs (for practice or competitive events)
Target costs
Entry fees for competitive events
Travel and additional costs for competitive events (hosted either within the U.S. or at international venues)

Airfare
Hotel
Meals
Land travel
Gun license, fees, etc. for international travel and entry for airlines or airports
If you have a financial need not specifically shown in the examples above, but feel that your needs may still qualify, please complete our grant application form and make your case for financial assistance.
PLEASE NOTE: If your financial assistance need is already covered by your college, university, and/or team, please do not apply.
Grant Application
An electronic grant application form is provided HERE, in Adobe Acrobat (PDF) format.
NOTE: Although you can view the application document online via the HBSF web site, the answers on the document cannot be completed while viewed online. For this reason, we strongly recommend you download and save the grant application document to the hard drive of your computer. You can then open the document, complete the answers to the questions, save the completed application (via "Save As..."), and then e-mail the completed application to HBSF.
To assist candidates in preparing their applications, we have provided an Instructions and Guidelines document, also in PDF format. We strongly recommend that you review this document PRIOR to preparing and submitting an application for HBSF grants.
There is also a Submission Checklist included in the instructions that will help in putting together the best possible application and getting it to us with a minimum of fuss.
Upon completion, please e-mail the application form to our offices.
POSTAL MAIL and/or FAXED APPLICATIONS WILL NOT BE ACCEPTED.
All applicants should be aware that acceptance of an HBSF grant constitutes your consent for us to use your name and story in Foundation promotional materials and marketing.
To view and complete Adobe® Acrobat™ portable document format (PDF) files, you will need the Adobe Acrobat add-in for your web browser or a stand-alone version of Adobe Reader™.